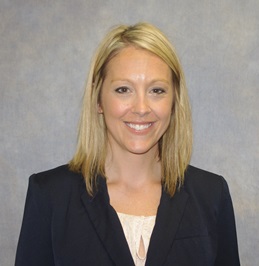 Kristen Wyss

Kristen Wyss joined the Will County Public Defender's Office on March 3, 2011.
She earned a Bachelor of Arts degree in Political Science from Northern Illinois University in 2004. Ms. Wyss then matriculated from Thomas M. Cooley Law School in 2010 with her Juris Doctor. She was admitted to the Illinois Bar in November of that same year.
Ms. Wyss' background includes working as a receptionist and legal assistant for the private firm of Bonds, Zumstein, and Konzelman as an undergraduate. She also was a 7-11 intern at the Will County Public Defender's Office during her last term of law school, offering her the opportunity to gain practical courtroom experience. She was promoted to a felony court call in December 2016.