News & Press Releases
FOR IMMEDIATE RELEASE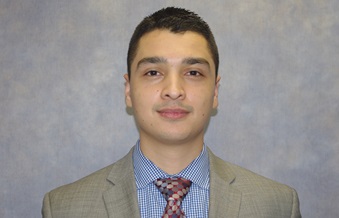 CONTACT:
Michelle Palaro 815.727.8666 (office)
815.378.5071 (cell)
JOLIET - The Will County Public Defender's Office welcomes Andrew Sanchez as an Assistant Public Defender.

Andrew Sanchez is a graduate of DePaul University College of Law. Prior to attending law school, Mr. Sanchez earned a Bachelor's Degree in Political Science from that same university. He is also a graduate of Joliet Central High School.
Before joining the Will County Public Defender's Office in January 2017, Mr. Sanchez was employed by a criminal defense firm in Chicago. He is also currently serving as an Officer in the Illinois Army National Guard.